What You Need To Know About: Cholesterol
This is the third entry in a six part series brought to you by Healthy Blue LivingSM, a highly successful health care plan that rewards people who commit to making better health choices by focusing on six high-impact measures of health. Healthy Blue Living is celebrating its Fifth Anniversary by inviting YOU to make a pledge and tell us what you will do over the next five years to improve your health.
Most people recognize high cholesterol as being hereditary, yet many have never had their cholesterol checked. There are no symptoms for high cholesterol, so unless you ask your doctor for a simple blood test, you won't know if you're at risk. The good news is there are many ways you can maintain normal blood cholesterol levels, and the best thing you can do to take control of your cholesterol is to lead a healthy lifestyle. Here's what you need to know about cholesterol: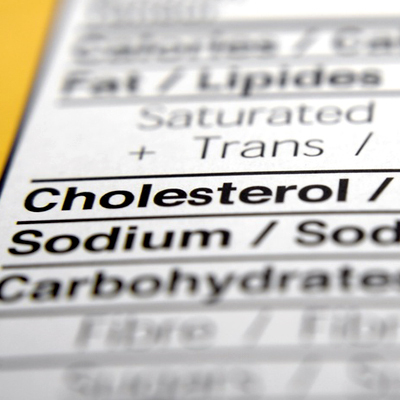 High Cholesterol is Common
Did you know that about 1 of every 6 adults in the United States has high cholesterol? Cholesterol is a waxy substance that your body needs, but when you have too much it can lead to a buildup in the arteries, and result in heart disease – the leading cause of death of Americans.
Get Tested
The National Cholesterol Education Program recommends that healthy adults get their cholesterol levels tested every five years. You can get tested by simply scheduling a visit to your doctor.
Healthy Blue Living Connection
Healthy Blue Living customers need to work toward reaching a target cholesterol (LDL-C) level below 100, 130 or 160 based on certain risk factors to earn the enhanced benefit level with lower out-of-pocket costs.
How to Maintain
If you are at risk for high cholesterol, there are steps you can take to reduce it and if you have normal cholesterol levels, you can follow these guidelines as well to prevent high cholesterol. Here are some simple steps to maintain normal cholesterol levels:
Maintain a healthy weight
Maintain a healthy diet
Exercise regularly
Don't smoke
Ask your doctor for a blood test
Get Treatment
If diagnosed with high cholesterol, it's important to know that people at any age can take the steps necessary to lower their cholesterol. Doctors will recommend lifestyle changes as a treatment, and will prescribe cholesterol-lowering medications if necessary. Remember, you have the ability to take control of your health, and work toward achieving and maintaining healthy cholesterol.
Cholesterol medical information used in this blog post came from the Centers for Disease Control and Prevention.
Photo credit: Health.com
(Visited 178 times, 1 visits today)