Is Santa so jolly because he's in good health?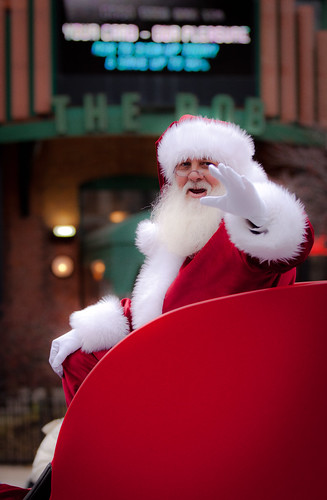 Have you ever stopped to wonder why it is that Santa Claus is so jolly?
My conclusion is quite simple.  Santa works one day a year with the singular task of bringing presents to youngsters all around the world.  How lucky is he?  But that can't be the only reason why Santa is so cheerful and merry.  I'm going to go out on a limb here and assume that there must be more to it.
Since Santa is jolly all year round, it must be because he is in good health.   In fact, I'm pretty certain of it.  Consider all that Santa does:
And after a quick call to the North Pole, my assumptions were verified by the jolly old elf himself.  Just promise you won't share Santa's secrets … unless you want a bit of coal in your stocking!
Photo credit: music2fish2 (eric lanning)
(Visited 68 times, 1 visits today)